If you book anything through some of the trusted travel partners I work with, I may earn a small commission from a qualifying purchase - at no added cost to you!
If this content I provided is helpful to you, this is an easy way to help me out. For that, I thank you!
---
Getting Around Paris by Metro
One of the cheapest ways to get around Paris is with the Metro. Also it's one of the most efficient ways. You don't have to deal with traffic, giant traffic circles or especially parking. Whenever I am visiting a large European city, I always use the public transit system.
I recommend getting the Paris Visite Travel Pass. You can choose between a 1,2,3 or 5 day pass, allowing you to travel in zones 1 to 3.
If you prefer to pay per ride you can get a t+ ticket. Currently, a one way ticket is €1.90, or you can get a 10 pack for €14.90.
If you plan on visiting museums and monuments like the Louvre, Musee d'Orsay consider the Paris Pass. It gets you free entry and fast track, PLUS the Paris Visite Travel Pass. Learn more here on the Paris Pass Site.
Best Way to Get From Charles de Gaulle to Paris
If you are flying into Paris, you will arrive at Charles de Gaulle Airport Paris CGD or Orly Airport ORY. (Check flight prices to Paris). I recommend using the Paris Metro. Driving in any big European city can be a challenge. Traffic is frustrating, and parking is even worse.
From the Charles de Gaulle Airport Paris, you can expect to take 45-90 minutes by Paris Metro to the the various Paris neighbourhoods. The best site to check is the RATP site. It has all the different ways to get from the airports to the city. From CDG you can take the Roisseybus, RER B Train, or Bus 350/351. The cost to take the Paris Metro from the Charles de Gaulle airport is between €6 to €12. See the current Paris Metro Prices here.
Charles de Gaulle to Paris taxi cost will be between €50-55. This is the Paris airport taxi flat rate, and can take you just as long as the Metro. So really, save yourself some money.
Paris Arrondissements Guide
How do you pronounce arrondissement? Wow, that's a mouthful. Basically, arrondissement meaning, districts (we'll call them neighbourhoods). There are 20 arrondissement in Paris, arranged in a clockwise spiral. Each with their unique vibes and feel. Some are packed with the sites you want to see. Others are cool Paris neighbourhoods with shops and cafes.
How to Pronounce Arrondissement
If you are anything like me, you want to stay in a neighbourhood with some life. You want part of your stay to involve experiencing local culture, right? This means choosing the best arrondissement to stay in Paris should be based on what it has to offer and how quickly you can get from there to other areas of Paris. As long as you are close to the Metro in Paris, getting to the sites can be really easy.
Travel Times - Paris Tourist Attractions to Arrondissement
Okay this is where I went a little crazy, but hey, my craziness benefits you. The charts below show the approximate travel times using the Paris Metro from the various Paris neighbourhoods to famous landmarks in Paris.
Keep in mind these will vary depending on time of day and where you are leaving from within the that neighbourhood. The ones with 0-8 minutes travel time generally indicate that they are more than likely within walking distance.
As you can see by the charts above, the inner 10 arrondissements are closer to most of the attractions with an average travel time of 15-23 minutes with the Paris Metro. That's really not that bad, is it?
Book Your Trip With These Trusted Travel Providers!
---
Paris Arrondissement Map
The charts above are something I nerd out over (I couldn't help myself and had to make them). I find them handy, especially when searching for a hotel or vacation home. Whatever accommodations you are looking for, often list which Arrondissement they are in. Which, if you have no idea of the layout of the city doesn't help. You can refer to it for a quick idea of how much travel time to expect from the place I'm looking at.
For you normal people who are more of the visual type, here is a map of Paris and some of the famous landmarks in Paris you are probably familiar with. This Paris neighbourhood map is just to give you an idea of the location of the arrondissements, and their proximity to places to visit in Paris.
20 Famous Paris Tourist Attractions
A Arc du Triomphe
B Eiffel Tower
C Ave des Champs-Élysées
D Place de la Concorde
E Musee d'Orsay
F Place Vendôme
G Palais Garnier Opera House
H Palais-Royal
I Louvre Museum
J Luxembourg Gardens
K Catacombs of Paris
L Panthéon
M Sainte-Chapelle
N La Conciergerie
O Place du Châtelet & Tour Saint-Jacques
P Cathédrale Notre-Dame de Paris
Q Centre Pompidou
R Place de Vosges
S Place de la Bastille
T Sacré-Coeur and Quartier Montmartre
---
Arrondissements of Paris
Here is a list of all 20 arrondissements of Paris. Each tab contains a little snapshot of what they are about and notable landmarks of Paris within them.
1st - 5th Arrondissements of Paris
1st Arrondissement - Louvre - Right Bank
The name Louvre for this neighbourhood tells you what's here. It is home to the Louvre and the Tuileries Gardens which take up a large portion of one of the city's smallest arrondissement. The remaining area is filled with businesses, making it the least populated area. You can find many luxury jewellers and designer boutiques here.
Notable Landmarks:
Louvre
Palais-Royal
Tuileries Gardens
La Conciergerie
Sainte-Chapelle
Place du Châtelet
Place Vendôme
---
6th - 10th Arrondissements of Paris
6th Arrondissement - Luxembourg - Left Bank
The 6th is world-renowned for its beautiful architecture, and highly influential post-war intellectual and literary movements. It is considered one of the richest districts in Paris. The 6th is known for its cafes and high concentration of some of Paris' best known monuments. Its centrepiece Luxembourg Palace and surrounding gardens are a must-see.
Notable Landmarks:
Luxembourg Gardens
Saint-Germain-des-Prés
Pont Neuf
Pont des Arts
Saint-Sulpice
---
11th - 15th Arrondissements of Paris
11th Arrondissement - Popincourt - Right Bank
This is one of the most densely populated urban districts in Europe. What does that mean to you? It means, it is a very lively and energetic part of Paris. If you are looking for trendy restaurants, cafes and nightlife, then head over to Faubourg St Antoine Street. Oberkampf in the 11th is known for its young, hip vibe and popular nightlife. The 11th is developing into a trendy district in Paris.
Notable Landmarks:
Oberkampf
Place de la Bastille (shared with 4th, & 12th)
Place de la République
Saint-Ambroise Church
Opéra Bastille
---
16th - 20th Arrondissements of Paris
16th Arrondissement - Marseille - Right Bank
The 16th is a very residential area home to many foreign embassies, so you will find a mix of families from other countries living here. There are great family things to see here with the science museum and children's amusement park. Hilly Passy is a very affluent part of Paris which brings you some very trendy restaurants. If sports are your thing, in particular soccer, you will enjoy Parc des Princes, home of Paris Saint-Germain Football Club.
Notable Landmarks:
Palais de Tokyo
Arc de Triomphe
Parc des Princes
Jardin d'Acclimatation (children's amusement park)
Jardin des Serres d'Auteuil (greenhouse)
Exploradome (science museum)
---
Travel Tip! - Virtual Tour
Did you know you can use Google Maps to explore a neighbourhood you might want to stay in? It's a great way to find your way to your hotel or especially AirBnBs. I remember walking past the first vacation home I ever rented, twice. Once I started using this, I knew exactly how to get there from the subway or bus station. It has also saved me from renting places in some "rough" areas.
Oh and the orange area on Google Maps indicates an "area of interest", with a high density of shops, restaurants, and such. How cool is that? Try it in your own area at home, and you'll see.
Check out the video to see how easy it is to use.
Best Places to Stay in Paris - Top 5
So we've broken down the Paris into the 20 arrondissements. Now that you understand the layout of the city and what each of Paris' arrondissements have to offer, let's talk about the best areas to stay in Paris.
So what is the best arrondissement to stay in Paris? Well of course everyone will have their personal favourites. Just means you have to come back and try a few right? So here are some of my favourites.
Keep in mind, when booking accommodations in Europe often they may charge per person or for additional people over a certain number. So always make sure to put in the correct number of people to see the right prices.
Accommodations in Paris (or Europe in general) are often small. If you are coming from North America, you won't find hotels or apartments as big as back home. Air conditioning is also a very North American standard, but in a place like Paris in small places is not common. I've seen lots of reviews where the most common complaint is "really small, no A/C" and they give it one or two stars.
Always read good and bad reviews. Read a lot of them. It will give you a good picture what the place is really like. Small is fine, dirty is not.
1. Le Marais - 3rd and 4th Arrondissement
If you are asking "What is the best arrondissement to stay in Paris?", well the answer is two of them. Le Marais area of Paris is relatively central (see map) and straddles both the 3rd arrondissement and the 4th arrondissement. On average 15-20 minutes by Paris Metro to all the major sites.
Le Marais is a classic favourite. The 4th arrondissement part of Le Marais will be the livelier compared to the 3rd arrondissement part. So it can fit anyone's preference.
Napoleon widen a lot of the streets in Paris after the revolution. Le Marais was virtually untouched by this, and give you a glimpse to its medieval past with its narrow streets.
Le Marais has so much local life crammed into a small area with everything from restaurants, wine shops, classic Parisian bakeries, trendy fashion boutiques and hip designers, art galleries and museums. Head to Rue des Rosiers and you will find the Jewish Quarter of Paris, showcasing delis and restaurants.
I personally love staying in vacation homes. If you are looking for hotels in The Marais, they can be pricey. Really depends on your style. Here's some of each to check out.
Vacation Homes in Le Marais
Highly Rated-Budget Studio
Mid-Range-Gateway to Paris
Exceptional Stay for 4 people!
Hotels in Le Marais
2. Montmartre / Pigalle - 18th/9th Arrondissement
The 18th arrondissement is definitely not the neighbourhood the closest to all the touristy sites that you will find in the 1st, 4th and 7th arrondissements (see map), like the Eiffel Tower. It's on average 27 minutes by Paris Metro to the popular sites. That shouldn't stop you from considering staying here.
There is so much to explore here, from South Pigalle and it's Rue des Martyrs restaurants, to the beautiful hill top Montmartre neighbourhood. You could spend a couple of days just losing yourself in Parisian culture and experiencing local life. All the while also playing tourist by visiting Moulin Rouge or the famous Sacré-Cœur Basilica that tops Montmartre.
Vacation Homes in Montmartre
Hotels in Montmarte/Pigalle
3. The Latin Quarter - 5th Arrondissement
The 5th arrondissement is bohemian Paris at its finest and one of the oldest areas of the city. It is pretty centrally located (see map) and on average 17 minutes from all the famous Paris tourist sites by Paris Metro.
A high student population still exists here, with many universities, colleges and prestigious high schools in the district. So if nightlife is something you are after, you can find it here. With a high student population, it also makes it one of the more affordable locations in Paris. Make sure to find your way to Rue Mouffetard/Jussieu neighbourhoods and explore their markets, bars, book shops and restaurants.
Take a stroll through the Jardin des Plantes or Luxembourg Gardens (in the neighbouring 6th). If you like museums there is National Museum of Natural History waiting for you. The Panthéon is another famous Parisian landmark that resides in the 5th.
Vacation Homes in the Latin Quarter
Hotels in the Latin Quarter
Hostel in the Latin Quarter
Apartment in the Latin Quarter
4. Saint Germain des Prés - 6th Arrondissement
It's location is on the Seine, right next to some of the best tourist sites in Paris (see map). On average it is 17 minutes by Paris Metro to the top tourist sites. The great thing about it is that it is next door to the most popular ones. The 7th next door is home to the Eiffel Tower, Champ de Mars, and Hôtel des Invalides. Across the river is the 1st and 4th with the Louvre, Notre Dame, Le Marais and so much more.
Saint Germain des Prés is a little more upscale, catering to those in search of good food and fashion. There are many streets lined with a variety of shops, jazz clubs, restaurants, and trendy cafes like Les Deux Magots and Café des Flores. It's also very artsy, with many choices of galleries and museums.
Vacation Homes in the Saint Germain des Prés
Hotels in the Saint Germain des Prés
Apartments in the Saint Germain des Prés
5. 9th Arrondissement - Shopping & Local Vibe
The 9th arrondissement is central without being central. It's sandwiched between the 18th arrondissement (Pigalle and Montmartre) in the north and the 1st and 2nd arrondissements in the south (see map). It is on average 23 minutes by Paris metro from all the major Paris landmarks. Most of them are actually closer than that. So it's a very convenient place to stay with quick access to the city.
The 9th is very residential, giving you a local experience. Many European tourists stay here, so you might not hear a lot of English. Which is a good thing! So if you are looking to avoid the tourist traps, and want a more local vibe, this is the place.
One thing unique to the 9th are the large department stores. So if shopping is your thing, or you just want to experience these grand stores, check out the Printemps and Lafayette flagship department stores.
Vacation Homes in the 9th Arrondissement
Hotels in the 9th Arrondissement
Hostels in the 9th Arrondissement
---
Best Place to Stay in Paris Close to
Everything
If you are purely look for the best place to stay close to everything, then based on Paris Metro travel times and walking, look at the 1st, 4th, 5th and 6th arrondissements. They hug the Seine River, and hold the majority of the famous landmarks that people come to Paris for.
You may be asking, are there cheap hotels in Paris near the Eiffel tower? Not sure if there are "cheap" hotels near the Eiffel Tower, but you can look in the 7th arrondissement. Another option could be in the 16th, or 8th which could give you a great view of the Eiffel Tower from your hotel or apartment.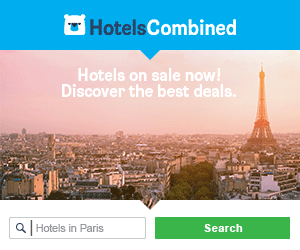 Best Place to Stay in Paris With Kids
In the 16th arrondissement there are great family things to see here with the science museum and children's amusement park in Jardin D'acclimatation. It is also across the Seine from the 7th arrondissement which is the gateway to the major Paris landmarks.
The 12th arrondissement is also a great family friendly neighborhood with a great local feel. It is also one of the more affordable places to stay in Paris. The zoo is close by, along with parks like Parc de Bercy. Lots of great markets to visit that are great way to experience Parisian life.
I always tell people travelling to Europe with kids, that kids are adaptable. If you are visiting Paris with toddlers, they won't care or remember where you stayed or what you did. I say this from experience as a person that experienced much of Europe as a toddler, teen and father. It's more on how you prepare the kids for the trip. You can find some tips on travelling to Europe with kids here.
Best Place to Stay in Paris on a Budget
If you are looking for a place to stay in Paris on a budget, the 5th and 12th arrondissements are two districts to start looking into. The 5th has a high student population, so you may find cheaper accommodations, and you may be able to find budget friendly eats and activities.
The 12th arrondissement is a nice residential area with many affordable hotels, and apartments. It also has some nice local markets so you can save some money on food by getting some fresh market goods. Never rented a vacation home? Here's your guide to vacation homes. It's a great way to save money and experience living like a local.
Paris Neighborhoods to Avoid
This is a tough one. Everyone has their own thoughts on what they would like to avoid. If we look at it from a safety perspective, Paris is pretty safe. Every city has its rough areas. Stick to the 20 arrondissements don't go outside of them and the ring road. As for the outer ones like the 12th to the 20th, look closer to the centre. This will be better even if just for travel times. Around the major train stations can be a little less desirable more so at night.
READ REVIEWS! I can't stress this enough. Whether it's a hotel, hostel or Airbnb, reviews will tell you everything. Read a lot of them, not just the good ones, the bad ones too. People will tell you if the area is unsafe, noisy, or a bad location.
More than anything it comes down to being safe and smart. Don't scream tourist, or wear all your best jewelry. Stay in well lit areas at night. There will be pickpockets in the touristy areas, so beware of people around you and keep your head up. Keep your valuables out of site or just don't bring them. Never flash money around, carry only what you think you will need.
---